SERVICES
RENEWABLE ENERGY
Welcome
V&V´s Renewable Energy is a Division focuses on the development, construction, financing, and operation of sustainable energy projects (wind, solar, hydro, biomass and waste management).  V&V applies innovative technology solutions for sustainability in the energy and environment sector, generating electricity from renewable resources.
The focus of V&V´s Renewable Energy Division is to foster the sustainable development by integrating the use of renewable source material and state of the art efficient techniques, equipment, plant design and operation, all to maximize resources utilization, thereby reducing environmental impacted to create a clean, safe energy economy with the added benefit of promoting all levels of employment from profession to work force.
About V&V Renewable Energy Division
For nearly 20 years, V&V Energy Division has dedicated its efforts to creating a sustainable energy economy through the deployment of renewable energy resources. All units of the Division actively engage in the planning and implementation of the enterprise resources for each project, allowing the efficient development of solutions under one roof.
V&V Renewable Energy Division is a multi-disciplinary group specializes in the development of solutions based on renewable and sustainable energy technologies, comprehensive engineering and construction services of power plants and energetic infrastructure, process technologies, electric power distribution networks as well as environmental asset management.
At V&V Energy Division, we perform a comprehensive suite of engineering and construction activities for sustainable energy infrastructures mainly focused on the generation of electricity from solar energy, wind, hydro, waste and biomass to create added environmental value and an improved climatic worldwide through projects that support the deployment of clean energy technologies, which include the combination of the cost-effective power generation and use of carbon-neutral energies.
As one of the longest-established, most successful multidivisional structure companies in the market, V&V has gained valuable experience through comprehensive engineering and constructing of many large-scale energy projects for companies and governments worldwide. As part of our comprehensive service spectrum; engineering, support and service play a decisive role.
Our customers profit directly from our knowledge and expertise when they use our extremely reliable, innovative, and highly efficient services. We provide energetic services across the world through our subsidiaries in the USA, Mexico, Panama, Spain, the Russian Federation and Morocco.

V&V cooperates with a range of leading suppliers to provide some of today's most innovative and sustainable environmental technologies.
V&V stays engaged with state-of-the-art systems, capable of providing advanced technological solutions that directly improve facility efficiency and reduce emissions. Working in close partnership with our high-profile tech partners, under strategic tech integration partnerships and close cooperation with leading suppliers, V&V develops an array of renewable project right from the initial evaluation to final implementation. These corporate partnerships include energy system integration and development, alignment and joint go-to-market activities to provide comprehensive and technologically advanced solutions that widen the scope of our customer's enterprise and operations functions.
We pride ourselves on our high levels of customer service and support from conception and development through to commissioning.  We offer services adapted to each project's needs.
V&V´s Project Development team provides a fully integrated solution to bring large-scale projects from conception to construction including: the sustainability of project implementation, plant design and permitting, financing, project development process and O&M, as well as securing power purchase agreements (PPAs).
We tailor our solutions to fit each of our customer's needs. Each project's characteristics and specifications make it essential to offer maximum flexibility in order to achieve the optimal solution in each case. Our fully-customized and reliable turnkey energy solutions range from one-off projects such as wind farms, PV plants, medium and small-scale hydropower plants, hybrid power plants, LFG recovery facilities & landfill gas-to-energy facilities (LFGTE), to full turnkey concentrated solar power (CSP) stations and "Waste-to-Energy" plants which includes solid waste management facilities, waste water treatment plants, cogeneration plants, and other renewable energy conversion facilities.
Our ability to address the full infrastructure life cycle – from financing and co-investment to providing engineering, construction, operations and maintenance services – is our key differentiator. Further, V&V can invest and provide asset management services as an active owner throughout the lifespan of the plant.
V&V provides substantial added value to its customers and clearly differentiates itself from its competitors by focusing on the entire value chain.
Taking advantage of our long-standing engineering and EPC & EPCM experience, we can offer outstanding project management capabilities. When we design and construct facilities for our clients. We fully aim to provide a lasting solution that will eliminate or minimize non-productive time.
We offer state-of-the-art technology, services and buildability solutions that deliver compelling customer ROI, unmatched return on assets (ROA) and demonstrable business impact in terms of time and costs. Our Energy Team provides expertise on the full spectrum of energy technologies and all parts of the value chain from engineering design and development to management of pre-commissioning and commissioning activities, as well as transmission and distribution network.
All our activities are planned with the necessary technical and material means, and executed with the highest focus and attention on safety. Our international expertise and global resource network deliver specialist disciplines, pioneering technologies and world-class services across each phase of your project.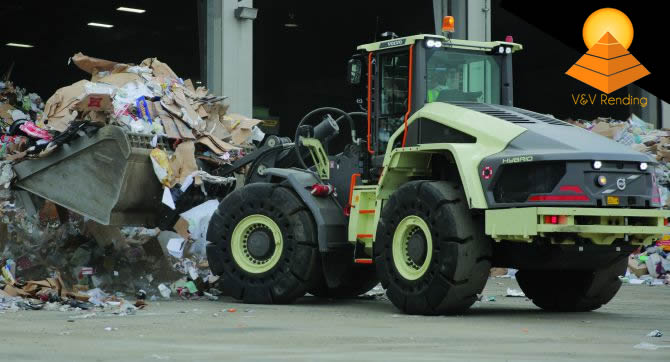 RENEWABLE ENERGY AND ENVIRONMENT
Renewable energy industry at glance
Our world is changing. Trends in urbanization and population growth require more sustainable energy solutions to move the world forward. V&V is uniquely positioned to meet this challenge with innovative, sustainable technologies. For us, sustainability means we can do well-being for the planet to preserve and enhance the human and natural environment while we do well-being for our employees, communities and customers.
At V&V, we are all aware of the scientific research surrounding climate change and its impact on the future of our environment, and which, fortunately, the world becomes increasingly conscious of global environmental issues. Looking at the knock-on effects from climate change, the regular use of renewable energy is becoming increasingly popular and we would relish the opportunity to discuss your organization's needs and requirements for sustainable projects that you are considering with the aim of realizing a low carbon society.
V&V offers all the advantages of an experienced and reliable partner. We have the resources and expertise which enable us to offer technologies, technical support and service to a wide range of segments within renewable energy industry.
Advanced Technology to Turn Renewable Energies into Sustainable Power Generation
By increasing renewable energy, we can reduce air pollution, cut global warming emissions, create new jobs and industries, diversify our power supply, and decreasing our considerable dependency on fossil fuels.
The aim of the V&V Energy & Environment Division is to play a leading role in propelling sustainable development of energy systems as a whole, into a low carbon production environment by creating innovative solutions that favor climate and energy savings, focusing primarily on the development of new technologies for a flexible and efficient energy system based on renewable energy sources through all available technologies to move us to a low-carbon economy.
Environmental technology products and services
We are creating enduring economic value by focusing on providing sustainable energy solutions to key geographic markets that we believe have a compelling need for mass-scale clean electricity, including markets throughout the Americas, Asia, the Middle East and Africa. Our current activities encompass wind, solar, hydro and biomass sectors and solid waste management.
Although there are several clean energy solutions available, V&V is currently focused on four clean energy solutions where it believes it can maintain a competitive advantage and can quickly make a positive impact on the environment and economies where these solutions are being applied.
V&V offers global leading competence within wind power, solar energy (thermal and photovoltaic), hydro power (mini-hydro systems) and biomass including waste treatment systems (Waste-to-Energy plants) across a range of services around the world, by applying innovative technological solutions for sustainable development.
Within these four areas, we provide a one-stop shop of comprehensive engineering, construction  and maintenance services based on unique know-how and experience gained from a large number of energy projects implemented extremely effectively, unmatched by outstanding benefits, unmatched flexibility and reliability.
Technologies covered:
Renewable technologies – a wide range in the fields of solar photovoltaic, solar thermal, onshore wind power, hydro power and biomass.
Thermal treatment and recycling technologies for resource recovery (Urban, commercial and industrial waste), industrial cleanup services and environmental engineering (engineering and construction for water processing, wastewater treatment and waste management), such as solid waste treatment infrastructure building and engineering (through Waste-to-Energy technologies, mechanical biological treatment (MBT) technologies and refuse-derived fuel (RDF) processing technology as a part of integrated solid waste; and others alternative waste management technologies which use other thermal treatment processes; including others waste treatment systems as anaerobic digestion and composting technologies.
Alternative treatment technologies for hazardous waste.
Environmental pollution control and remediation technologies (recovery and processing of petroleum residue such as crude oil, heavy oil residue, black fuel oil, tar, oil-slime, bitumen and oil sludge).
Energy storage technologies.
Main Activities of the Business Units
Sectors covered by V&V Renewable Energy Division:
Wind Power
Solar Power (Thermal & Photovoltaic)
Hydropower
Solid Waste & Biomass
Solid Waste & Biomass
V&V Waste Technologies Unit
V&V Renewable Energy Division – Waste Technologies Unit develops clean and sustainable solutions that solve waste problems and produce clean power from solid waste with full guarantees with regard to environmental criteria. We offers highly specialized engineering and comprehensive solutions skills critical to execute any kind of renewable energy project involving a wide range of mechanical, electrical and water system specialties for waste treatment systems, which ranges from design and consulting activities to the turnkey construction and commissioning of large industrial energy complexes, both in national and international projects.
As part of our comprehensive service spectrum; engineering, support and service play a decisive role. The know-how of our staff, combined with our field leading Urban, Commercial and Industrial Waste Management solutions, provides us with a real competitive advantage.
V&V operating unit´s develop every stage required in turnkey projects of landfill gas-to-energy (LFGTE) facilities, waste thermal power plants "Waste-to-Energy" and treatment plants for industrial, agricultural and municipal wastewater and has developed projects in USA, Canada, Mexico, Bolivia, Morocco and various countries of the European community, as also has co-participate in supporting of much many other projects worldwide, mainly in the field of "Waste-to-Energy" and wastewater treatment plants.
Technologies, services and solutions that we offer:
Waste-to-energy (WtE) Plants
Landfill Gas Recovery Plants
Mechanical biological treatment (MBT) Plants
MBT Plants + Anaerobic digestion Plants
MBT to Refuse Derived Fuel (RDF) Plants
Centralized anaerobic digestion plants for biogas production
Scope
Structural & Civil Works Design Brief
Process Design, Engineering, Supply & Installation
Commissioning & Performance Testing
Project Procurement
Our commitment is to deliver innovative, efficient, profitable and environmentally responsible solutions to convert Zero Waste. At V&V, we are committed to minimizing the amount of waste that goes into landfills or open air dumps.
Get in touch with us to find out how V&V can assist in the development of your project. For further information, please contact our V&V´s Renewable Energy team at info@vvrending.com